The Happy Opener makes opening any lid a breeze! 
Ne
ver struggle to open another jar, bottle, or can again with the
 Happy Opener Tool. 
The Happy Opener Tool easily opens:
Stubborn Plastic Bottle Tops
Tight Jar Lids
Snack Bags
Plastic Safety Seals
Can Tabs 
Glass Bottles

And much more!
Great for:

Arthritis
Seniors
Chronic Pain
Weak hands
See it in Action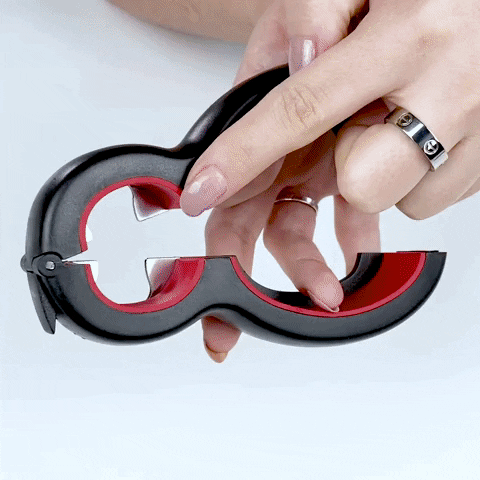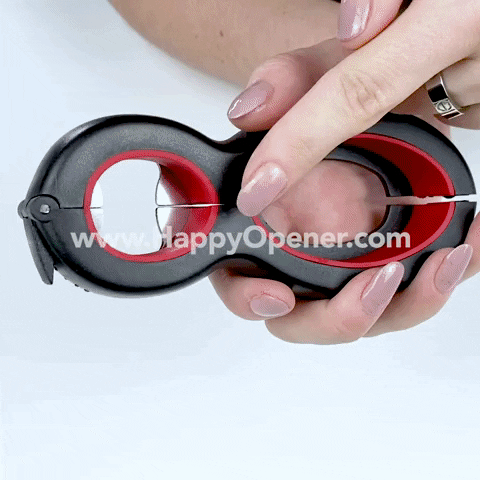 We are a US company and all orders ship quickly for FREE via USPS First Class Mail with Tracking. Your order supports a family owned and operated business.
For 24/7 customer service email contact@happyopener.com
Happy Opener ships with ♥ from Texas
Lifetime Warranty - All Happy Openers are covered by our lifetime warranty - we will simply send you a replacement free of charge if it breaks.
100% Free Returns - All returns are always hassle-free, easy, and Free.
High Quality - Made of a durable Stainless Steel & thermoplastic rubber finish that is resistant to corrosion 
Dishwasher Safe - Easy to clean! Just throw it in your dishwasher along with your dishes
Ergonomic Design - Features a comfortable grip that opens more than six different types of seals and lids with ease
Doctor Recommended 

- Our opener is recommended by medical professionals to help arthritis patients and seniors